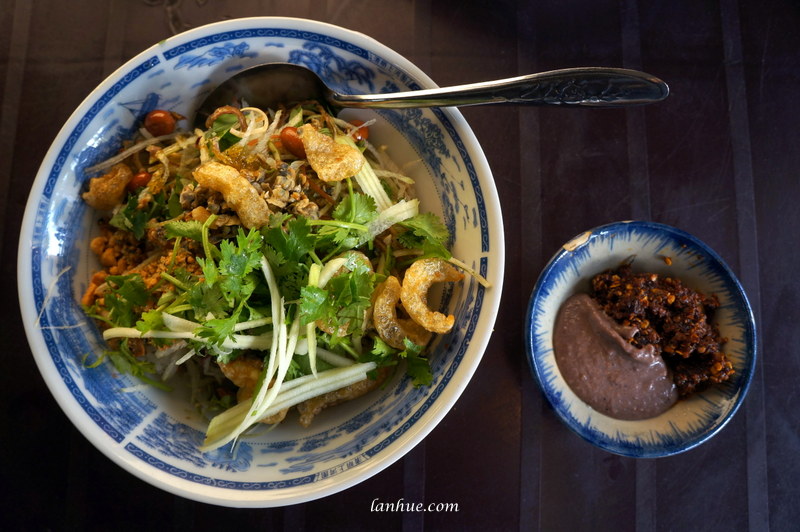 Huế is where dining is not just a daily need but a form of art, and Huế people love eating in style. Why not going on a food tour to discover its specialties beside going sightseeing once you are in the former capital of Việt Nam?
Let's start with Bún bò Huế (Huế beef vermicelli) which is not only a local favorite but it's also well-known all over the world. It will be a perfect choice as a bowl of Bún Bò Huế will whet your appetite for the whole-day food tour. With 20,000 VND, you will have a mouth-watering bowl of vermicelli with juicy rare beef slices, meat balls, lemon-grasses, fresh vegetables, and aromatic broth, etc. at Cẩm Restaurant on Trần Cao Vân Str. If you would like something lighter for breakfast, you can satisfy your stomach with a bowl of Cơm Hến (clam rice with different types of sliced vegetables) or bún hến (clam noodles which is another variation of cơm hến). You can say Cơm Hến is the most delicate Huế food which requires so much time and effort to make. With a myriad of ingredients and spices, this Huế-style bibimpap (Korean mixed rice) can discourage someone who intends to make it but gourmets.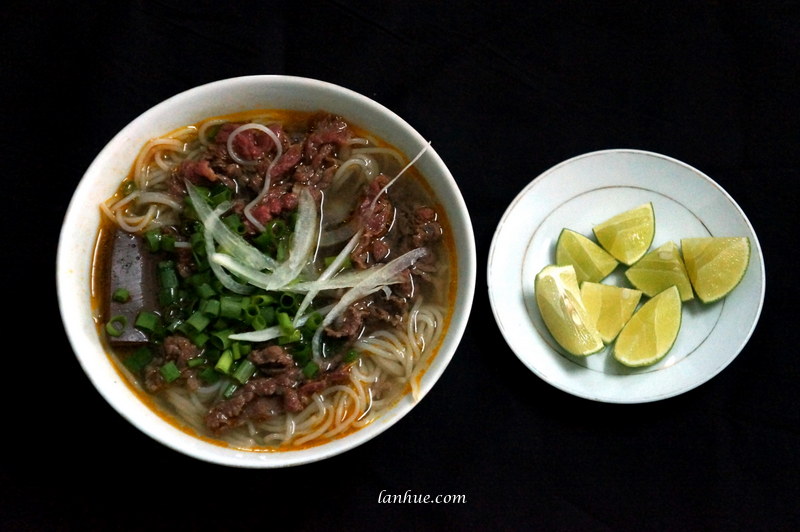 When the temperature in Huế increases up to 40 degree celcius like these days, all you can think of is something cold and fresh. Chè (sweet soup) with ice is an ideal snack or dessert. Chè Huế impresses people with its wide range of selections such as lotus seeds, mixed fruits, green peas, white beans, red beans, imperial beans, taros, coconut flesh wrapped in cassava paste, or grilled meat wrapped in cassava paste, etc. While chè of lotus seeds is a fine seasonal dessert, chè of grilled meat and cassava paste is a unique and surprising combination of sweetness, saltiness and fattiness.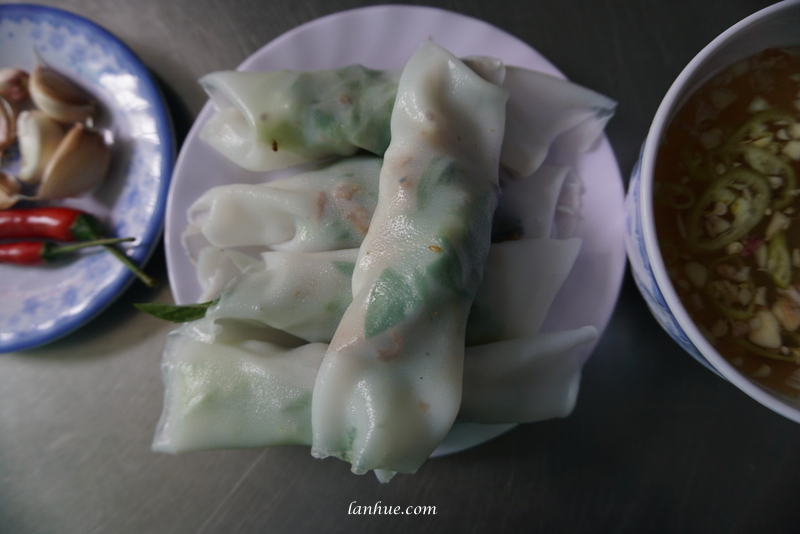 While the Westerners have the so-called "brunch", Huế people love light meals between lunch and dinner. A dish of a some small bánh ướt thịt nướng (wet rice paper with grilled pork) will not make you lose your appetite for dinner but it happens to become a palate-teasing appetizer. The only restaurant which serves the best Bánh Ướt Thịt Nướng and Bún Thịt Nướng (vermicelli with grilled pork) in Huế is Huyền Anh restaurant in Kim Long District. Don't forget to check it out after a visit from the renowned Linh Mụ Pagoda or Temple of Literature.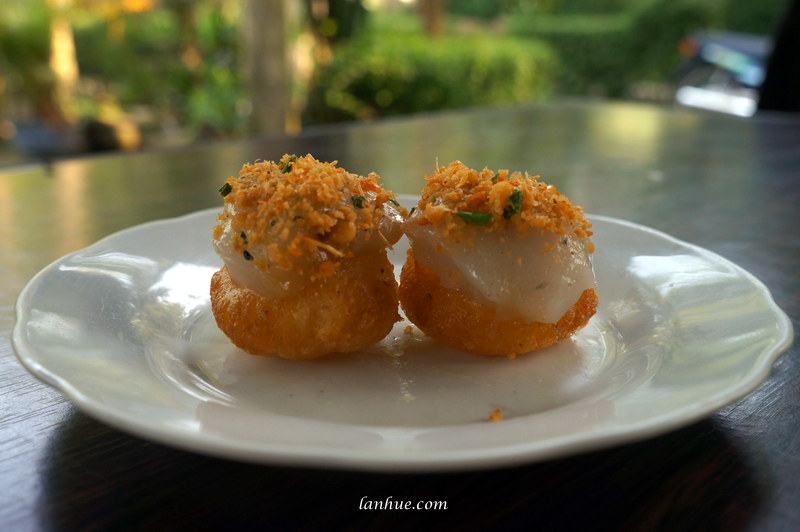 There are more snacks which show off the culinary creativity of Hue people are cakes made of rice flour. Be sure to try one-bite tender bánh bèo served in tiny bowls, or Bánh Nậm wrapped in leaves,or crunchy and sticky Bánh Ram Ít, or chewy and transparent Bánh Lọc – a kind of dumpling nicely kneaded from cassava paste and shrimp at Mụ Đỏ (Red Lady) restaurant.
Another dish that you should not miss once in Huế is bánh canh Nam Phổ with long fat slices of rice mixed with casava flour, shrimp-and-pork paste. This dish is named after and orginiated from Nam Phổ village in the suburb of Huế city so never to forget to eat the Bánh Canh made by the Nam Phổ cooks from gánh hàng rong (a mobile stall carried on a shoulder stick) as it's the way the Huế gourmets do.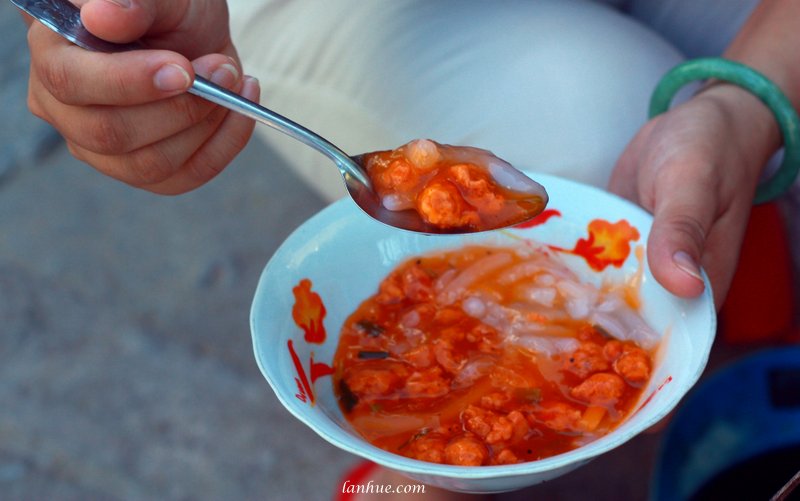 When leaving Huế, don't forget to bring home some pockets of Mè Xững (sesame candy) so that your tea session in a full moon night is sweeter and more romantic.
Huế, July 2010