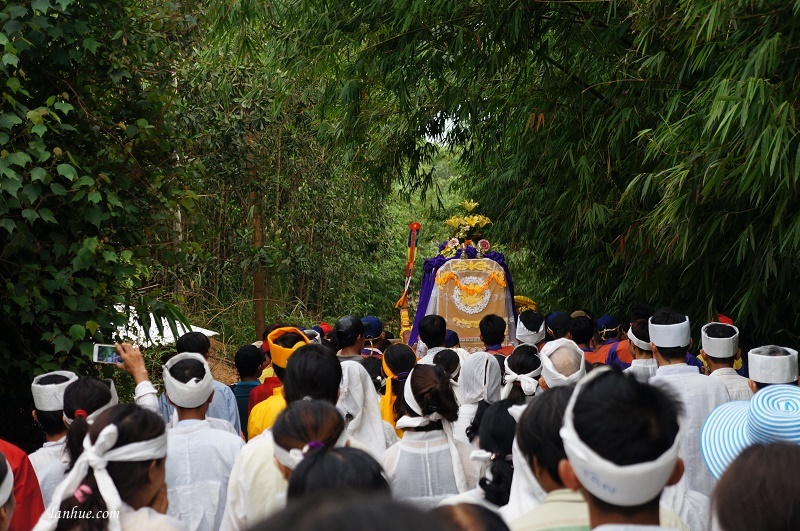 My aunt was 94 when she passed away last August. More than 2 decades of her later life, she was a vegetarian. She led a modest life of a Budhist and had a simple eating habit. Cooked rice and steamed vegetables dipped in soy sauce or paired with ground sea salt and red chilli pepper alone kept her happy. She loved talking about the old days and I was grateful for that. From her, I learnt one or two stories about my mother's younger life which I found important to me.
It was cloudy and a little sunny on her funeral. Her coffin was carried to her grave on the shoulders of the young men in the village. The tomb was about a few hundred metres away from her eldest son's home where she spent the rest of her later days. Her family, relatives, friends and neighbours were also there to walk the final walk with her.
My mother suggested that I took some pictures of my aunt's funeral for rememberance but didn't obey her. I did a few hundred. I tried to record that morning in detail so when I looked back, I wouldn't miss anything on the day she went lying deep in our Mother Earth.