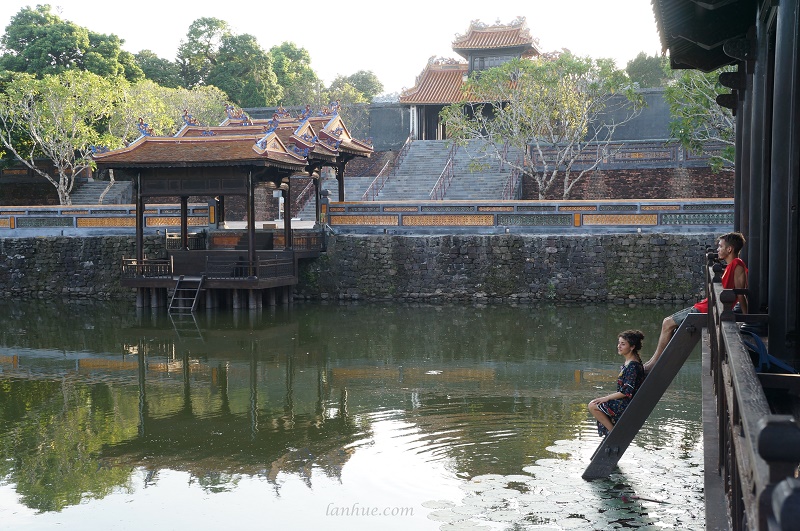 I revisited Khiêm Lăng – Emperor Tự Đức's Modest Tomb (1964-1967) one late afternoon when the last tourists were almost done with their visit and were about to leave. Light was changing to golden color and painting the trees, the lakes, the roofs, the stones and bricks with their warmth and gentle touch. I walked some different routes from the tourists to have another perspective of one of my favorite imperial tombs in Huế.
It's said that Tự Đức (1829-1883) was not a great leader but he was a talented poet and a faithful child to his mother. His love and respect for his mother wins my heart.
Some people think Khiêm Lăng is too poetic to be a tomb. Well, that's partly true but they forget that this was also built as his second palace when he was still on throne and he sometimes stayed there during the last 16 years of his reign. Emperor Tự Đức made this sanctuary his temporary getaway when he was still alive and his forever home after he passed away.