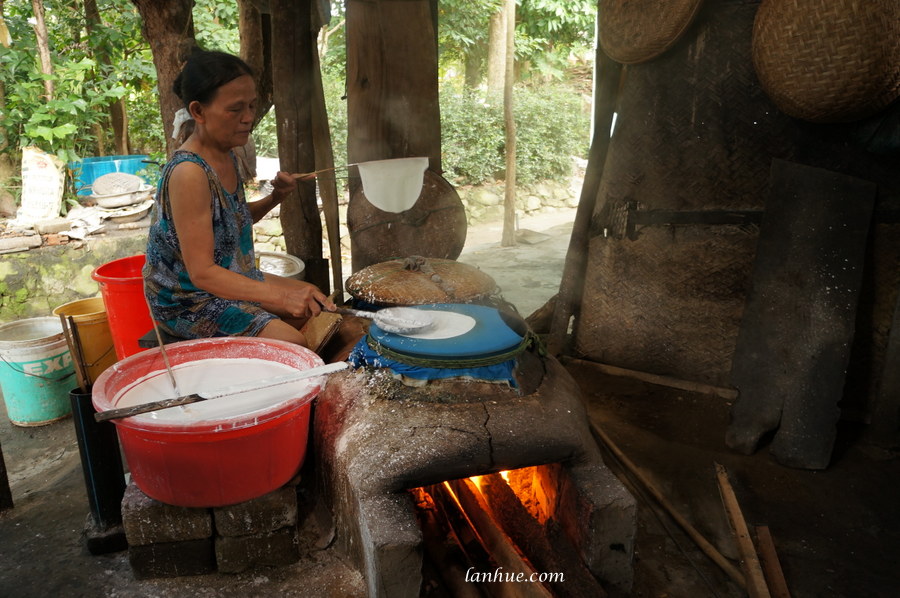 Lựu Bảo is a peaceful village located to the Northwest of Huế City's center. The village lies along Bạch Yến Stream, a branch of Hương River. I love the ride along their main road which is lined with garden houses and temples on one side and the slim Bạch Yến River and vegetable farms on the other. About a few dozens of families in Lựu Bảo make bánh tráng (dried rice paper) and bánh ướt (fresh rice paper) for a living and Dì Nhơn's family is one of them.
Dì Nhơn has been making bánh tráng for about 30 years and her husband is her great partner and coworker. They've been working side by side to raise their children and send them to school. Their children are now grown up and have good jobs to do so they do not plan to inherit her career.
All of the bánh tráng makers in Lựu Bảo make bánh tráng from white rice, only Dì Nhơn does more than that. She's able to create bánh tráng from whole brown rice which is more meticulous and time-consuming to make. Although whole brown rice bánh tráng is not popular, she is willing to make it for my taste from time to time just because I love it so much. I like white rice bánh tráng a lot but I think whole brown rice bánh tráng is much more tasty and nourishing. Every few months I will bring about 5 kg of organic whole brown rice and 1 kg of organic black sesame to her and she will add in cassava powder and salt to make bánh tráng for me. With such ingredients, she can make me about 200 pieces of dried bánh tráng.
Dì Nhơn is an agile, friendly and warm hearted woman. Anyone comes to her leaving with a smile. I got fond of her the moment Dì Tuyết introduced her to me last June. She loves giving me things so I sometimes go home with a few gifts from her garden such as pomelos or papayas.
Dì Nhơn and her husband are very hard-working people. When they do not make bánh tráng, they work on their vegetable and fruit farm in front of their house across Bạch Yến River. They grow beans, vegetables, flowers and watermelons as well.
Lựu Bảo has become one of my favorite villages in Huế because of its bánh tráng, the peaceful lanes, the verdant gardens and especially the lovely people like Dì Nhơn.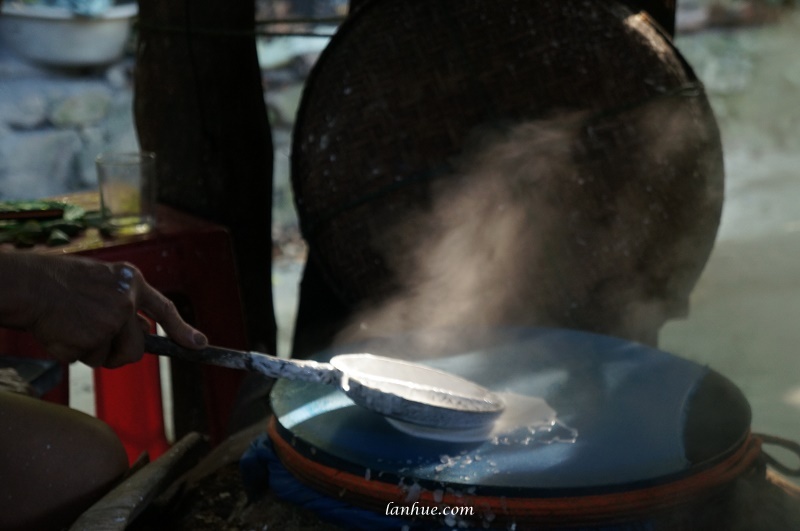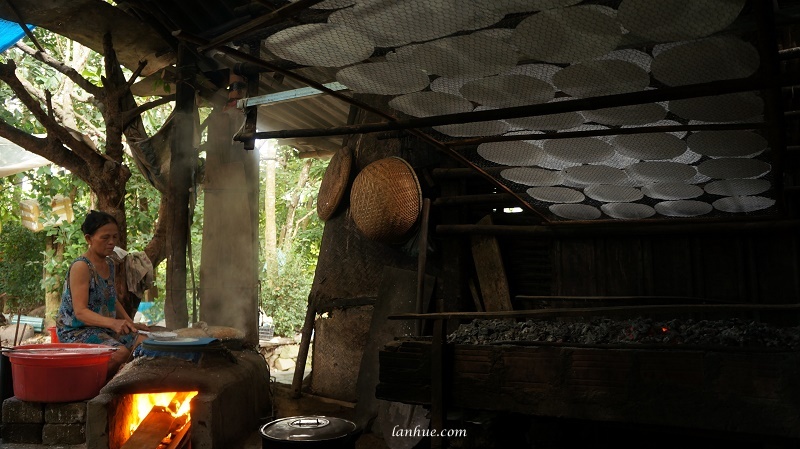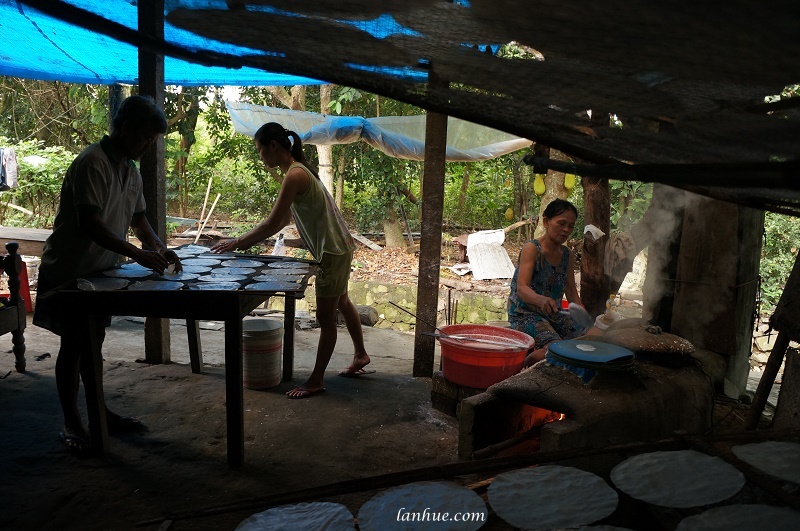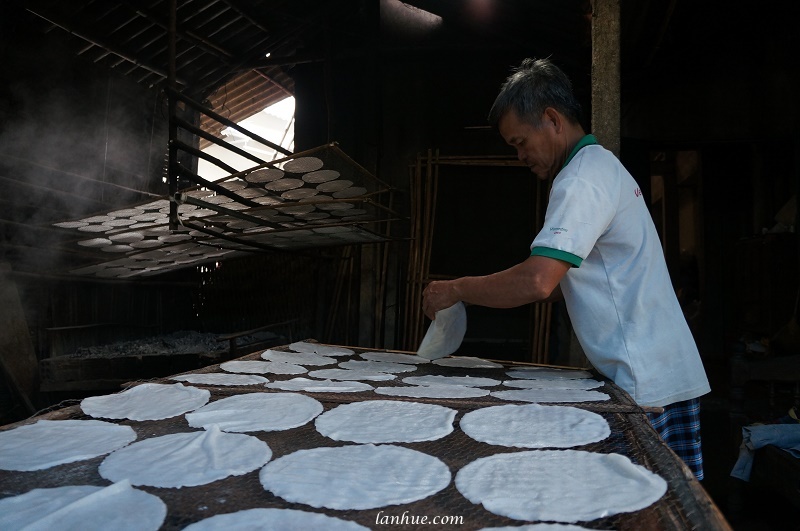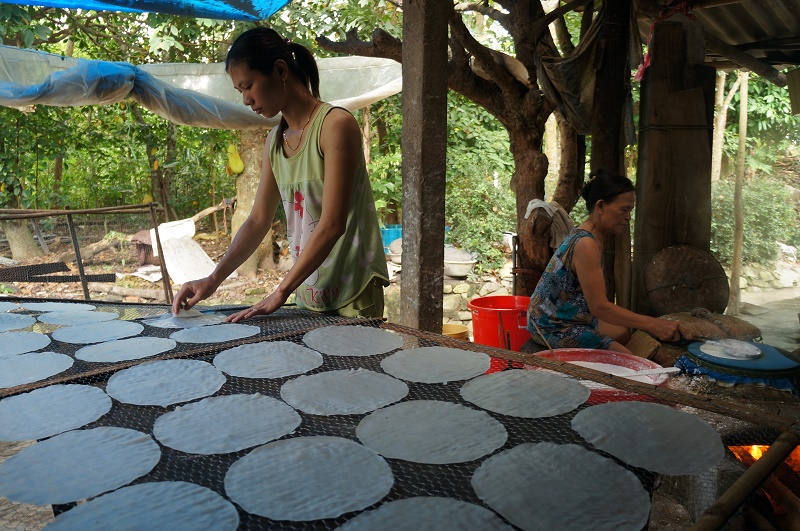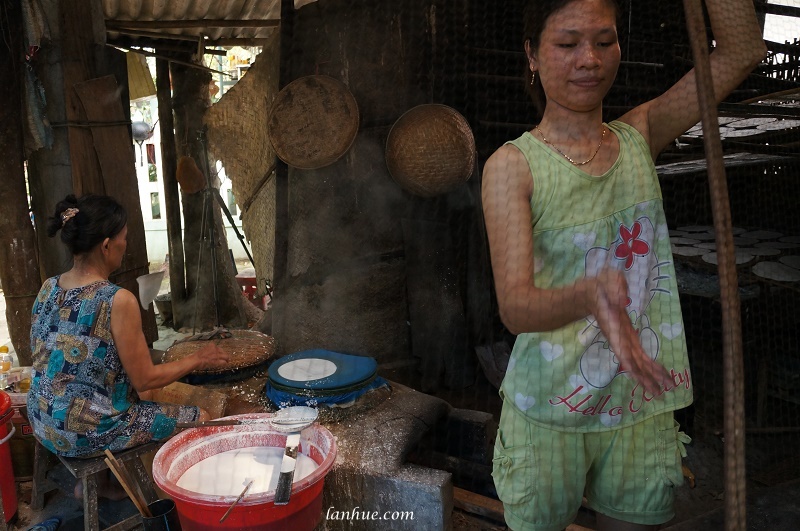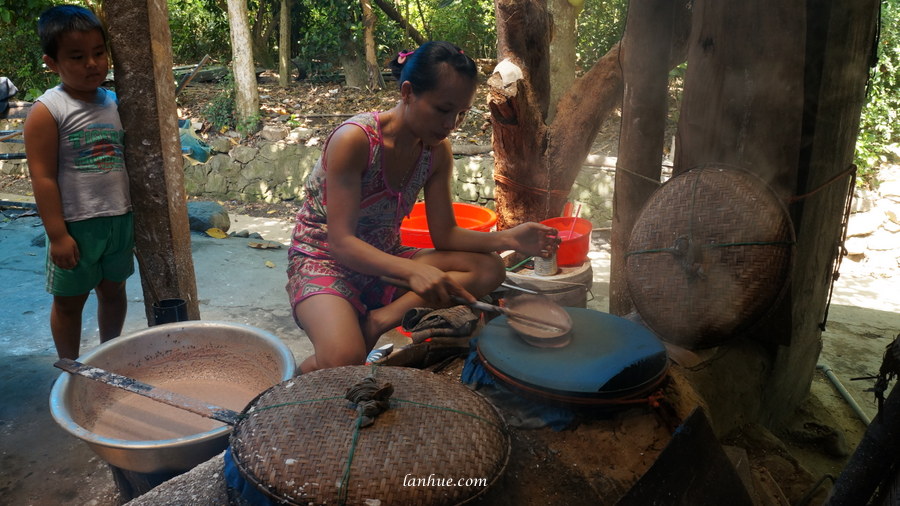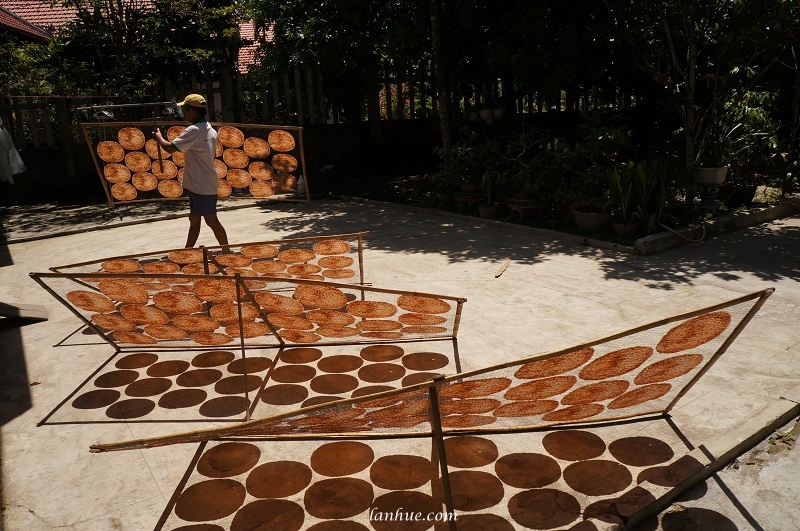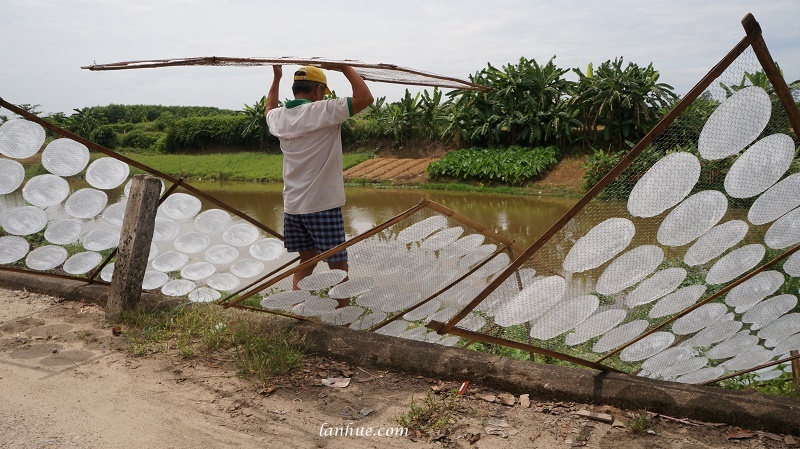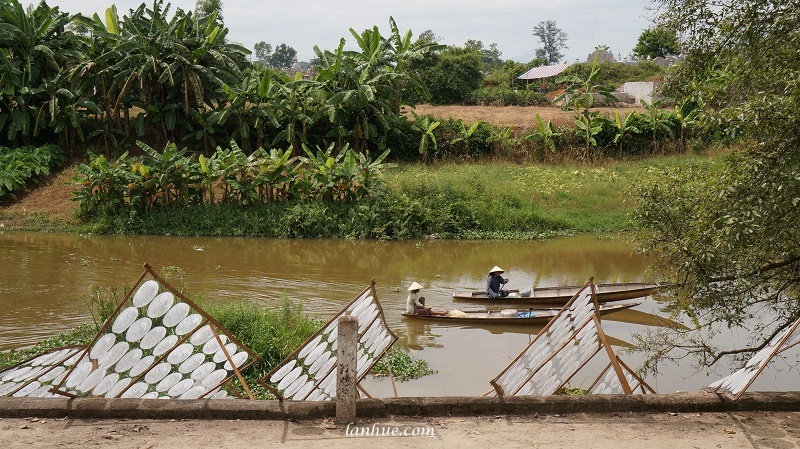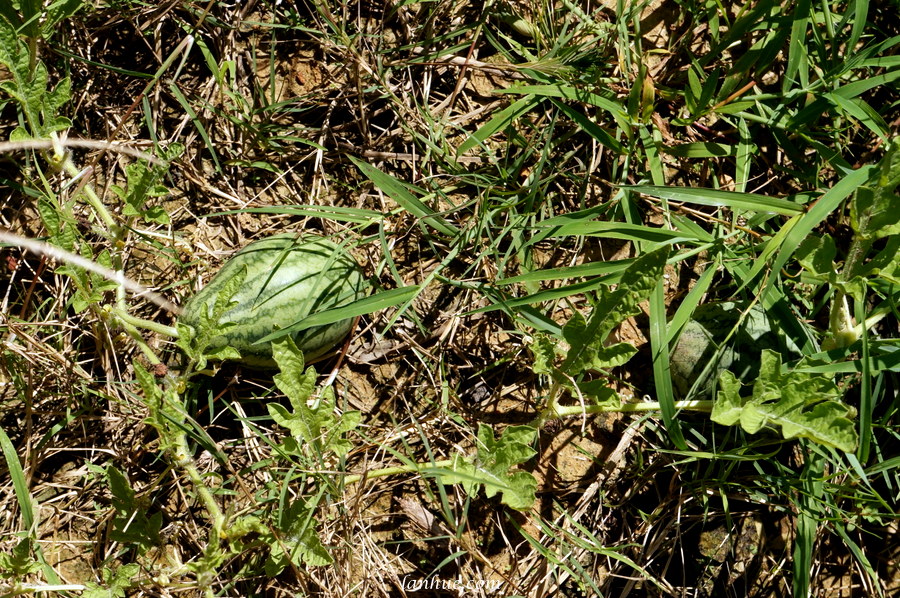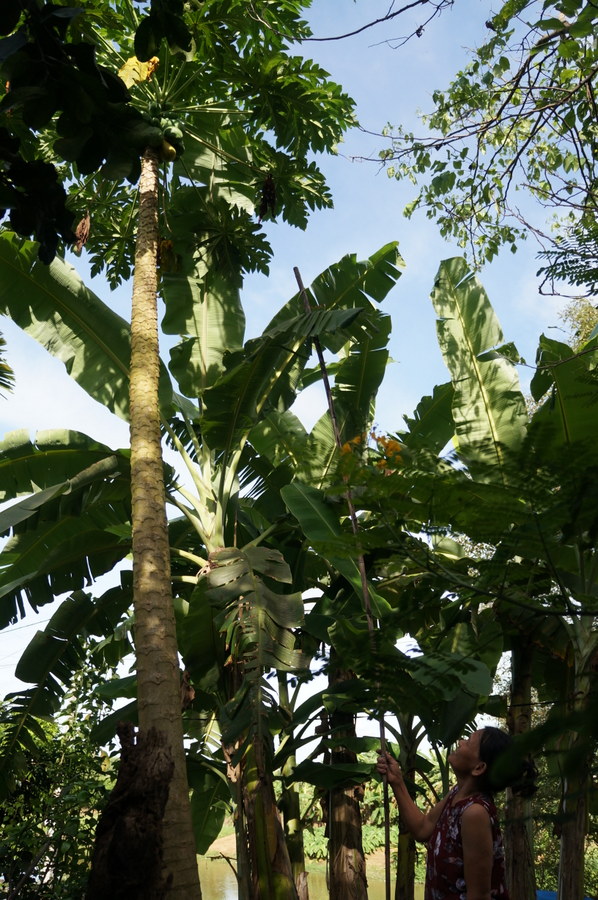 *Dì is a word to address your mother's sister or a strange woman at around your mother's age in Vietnamese.