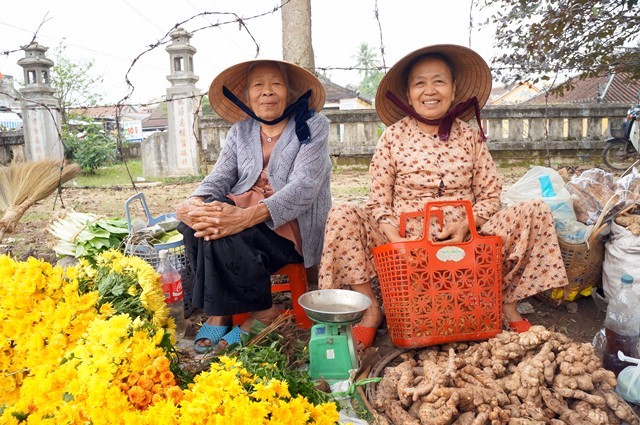 I'm sure you notice that Nọ Market has a funny meaning when it is written in English "No Market". This is a very traditional market with a lot of scenes to see: local people buying, selling, chit-chatting, eating, smoking, fixing clothes and even beautifying themselves in a tiny hair salon.
It is located in Phú Dương Commune (Phú Vang District, Thừa Thiên Huế Province) and is a neighbor to Dương Nổ Village Temple where Uncle Hồ often played and studied when he was young.
You can always stop by the market on the way to Thuận An Beach.