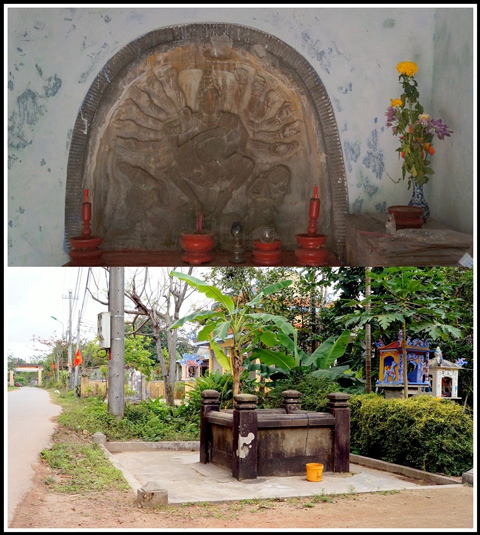 In Lương Hậu Village (Hương Thủy Town, Thừa Thiên Huế Province), there are some remains of Champa Kingdom existing side by side with Vietnamese people's cultural/historic sites. It's about 13 km to the South-East of Huế City's center.
Last Wednesday, my mentor Phan and I visited some of the Cham relics there. We stopped by a Cham water well and walked around a complex of temples including: Miếu Bà Yang (Heavenly Lady Temple), Miếu Bà Chuẩn Đề (Chundi Temple) and a Miếu Xóm (a Vietnamese temple for a hamlet's genies). In Miếu Bà Chuẩn Đề, we found a tympanum of the dancing Shiva which was assumed to be dated back to the 8th century.
In this blog post, I'd love to brief you about the temples and save the water well to introduce on another occasion. The video clip below is a part of "In Search of Lost Time" Series.