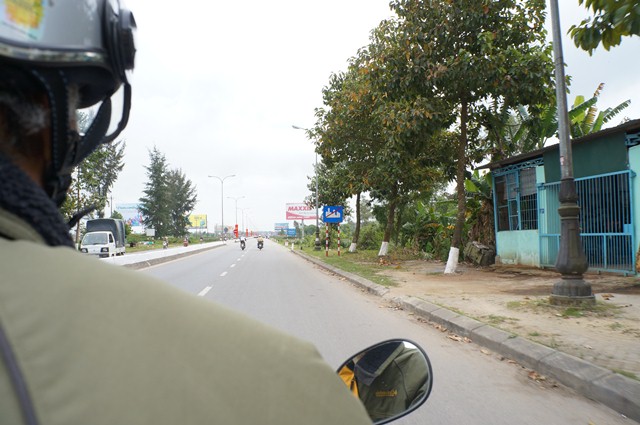 My mentor Hồ Tấn Phan and I have known each other for about 5 years and we have become good friends since then. Actually, I consider him my mentor who teaches me about history and culture of our own hometown Huế. He does not give me any serious lessons but via informal talks and fun field trips I have learnt so much from him and from spending time with him. Still, there are so many things about Huế that I need to learn.
My mentor Phan was born in 1938 and I was born in 1983. We're 45 years different yet he treats me as a good friend not a junior as most of traditional elderly people in Huế do. Therefore, our talks are very delighted and full of jokes.
Sometimes among our chit-chats, I will remind him: "Ôn(*), please don't go rest in peace on Mount Ngự Bình until I have learnt enough from you, ok?"
It's our frequent joke but somehow it's my real terror. From time to time, I feel an urge of fear thinking about the day he passes away and I lose my dear friend and mentor.
When being asked the same old question from his little friend, he will slowly and calmly reply: "Well, if that day comes, you still can go visiting me on Mount Ngự Bình. You're welcomed to pat on my earth grave and I will know you're there talking to me… You can even ask me questions if any… I'm sure to reply you if I know the answers…"
My dear mentor is still the modest and humorous person that I know and respect even when he talks about life and death.
In order to avoid wasting what he has tried to teach me, I decided to make our field trips into a series of video clips named "In Search of Lost Time". And this way, I will never forget him, my best friend and mentor.
(*) Ôn is a Huế dialect word referring an elderly man. It can be an word a child/younger person call an elderly man or a grandfather.