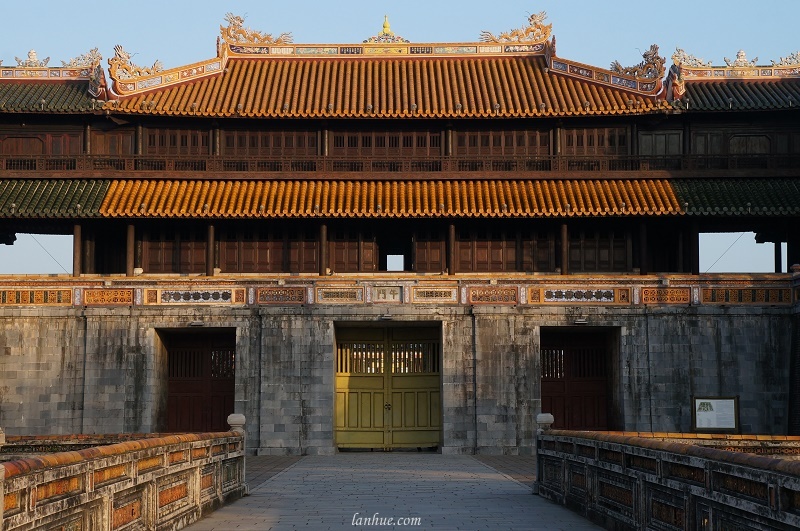 Many Westerners as well as the local people mistranslated Ngọ Môn – the main entrance to Hoàng Thành (Huế Royal City) is Noon Gate. This happens as the word "Ngọ" in ancient Chinese – Vietnamese language means "noon" when talking about time but it indicates "South" when referring to direction. Ngọ Môn of Huế Royal City actually has the latter meaning: the gate facing to the South.
I see Ngọ Môn as a venue of transition between the local people's appearance and tourists'. The space in front of it begins to be crowded with local people doing their morning exercises or late afternoon walk around sunrise or sunset but between those times it's all for visitors who come admiring the Huế Citadel.
Below are pictures of local people doing their routine morning exercises in front of Ngọ Môn around sunrise on February 19, 2017.