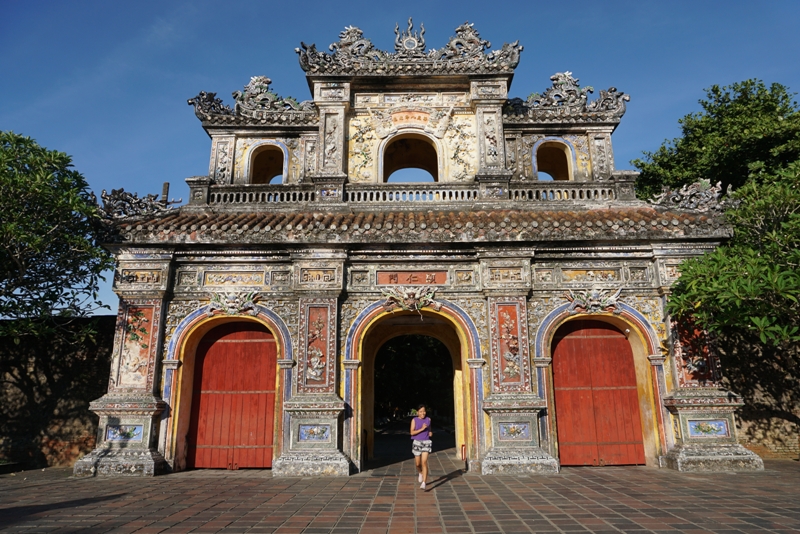 I am a fish. I am a swimmer of Hương River. Running has never been my favorite sport, let alone taking part in a marathon. Surprisingly, when one of the organizers of Huế Half Marathon told me how this sport event would encourage the locals to lead a more healthy life and how it would allure marathon lovers around the world to come to Huế, a green and picturesque city, to run the marathon and go sightseeing, I signed up the half marathon without a second thought.
It was a great start when I successfully persuaded some of my friends to join me as well; however, the moment we were done with registering for the race of 5km, I started to have cool feet. I didn't know how I could get to the finish line later in September. I had no choice but cut down my time for swimming in Hương River, putting on my running shoes and training for the coming half marathon. Fortunately, my friend Mai will also run this half marathon so I have had her as my personal trainer, companion and muse.
To inspire ourselves to run more frequently, Mai and I have chosen different scenic routes each time we go out running. I recorded and shared our training pictures on my Facebook Page to encourage more people to join us. Have a look at the photos of Mai running past some iconic spots in Huế. I hope you will find these intriguing, and wish us luck.