Especially for em Khỏe,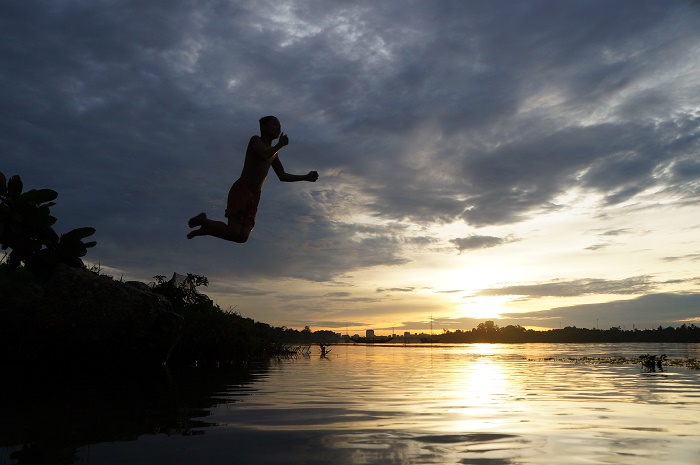 Being able to swim, dive, twist and float in water is one of my dreams-come-true while swimming across Hương River is the most beautiful thing I've done.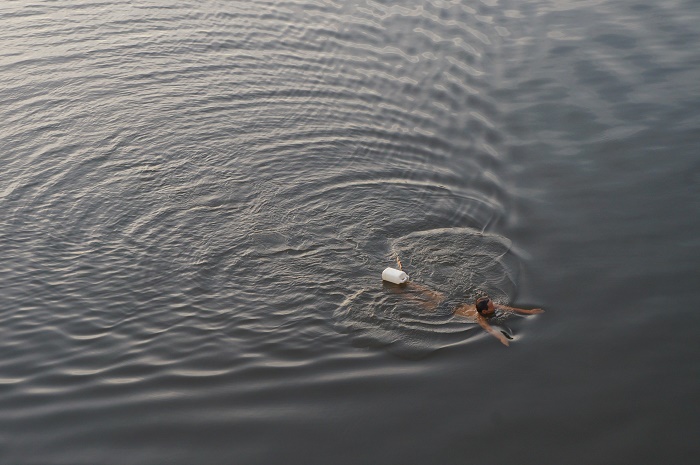 Hương, who runs through my hometown, is a tender, calm and fresh river. She cools down the volcano in me which is ready to erupt any time. I am content and I am filled with comfort when swimming in her. Now looking back, I still feel how silly I was to be afraid of her when I was a little girl. I still feel the panic I had when my cousin, who is much older than I am, gave me a dip in Tả Trạch, one of the stream feeders of Hương River, when we had a river bath together one summer afternoon.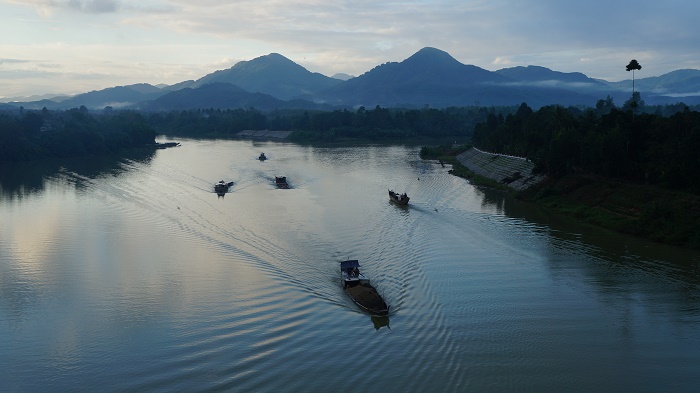 Or how can I forget this picture of myself walking across Hương River on Bạch Hổ Bridge less than 30 years ago? It comes back to me fondly whenever I recall those bicycle trips that my mother took me to her home village when I was little. The bridge was too bumpy and narrow for my mother to ride across, especially when she had me at the back seat so we had to walk instead. My tiny fingers were clinging to the back seat of her bicycle while she was walking it across Bạch Hổ Railway Bridge. I was terrified. My eyes were nervously staring at the holes on the wood-paved bridge. My imagination went wild. I was scared that my little feet would miss the pace and step in the holes instead. I even fancied myself falling into the river down below and being helplessly drowned. The only thing I guess I did at that time was quietening my fear with prayers as usual.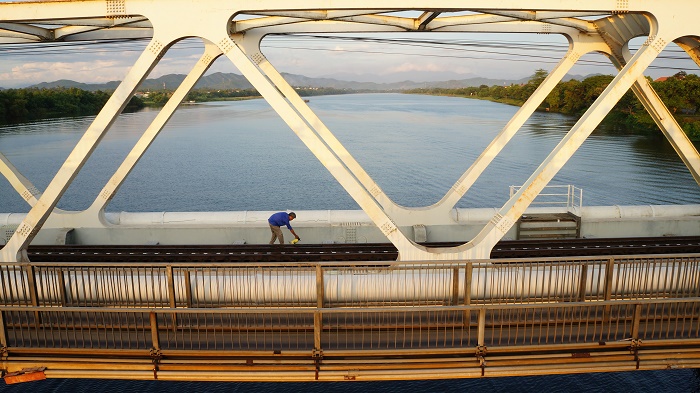 Of course, there are also delighted memories about Hương River. I miss the boat trips to my mother's home village in Dương Hòa Commune. They often departed from a crowded wharf of Đông Ba Market. Passengers are mostly people from the villages near where my mother grew up. Big wooden boats with roof were always filled with passengers and their goods newly bought from the market. If I'm not mistaken, the first mì bánh lọc (a kind of baguette stuffed with tapioca dumplings) that I had ever tasted was on one of those boat trips. Bánh mì and bánh lọc were a heavy combination but those passenger women loved it as it kept their stomach filled longer.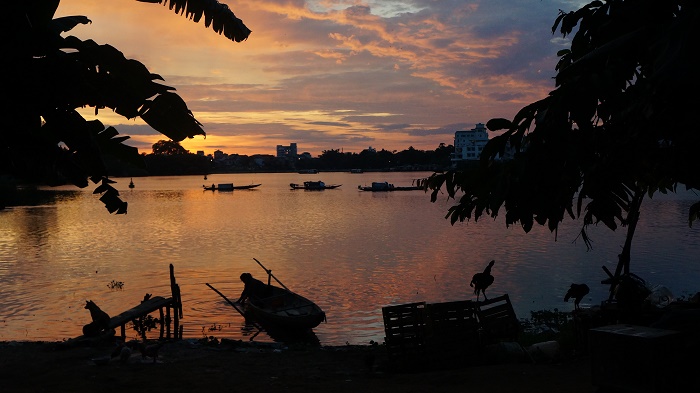 When I became a high school girl in white áo dài, riding to school across the river every weekday, Hương River in me was a poetic story woven with beauty, legend and innocent imagination of a young girl. My high school sits right on the Southern bank of the river so I could see the river all most every day. The connection between the river and me grew stronger each day and from very young age I knew I felt in love with her, even before I loved the first man of my life. Later in my youth, once again, I was lucky enough to go to the college which shares the same road and river with my high school.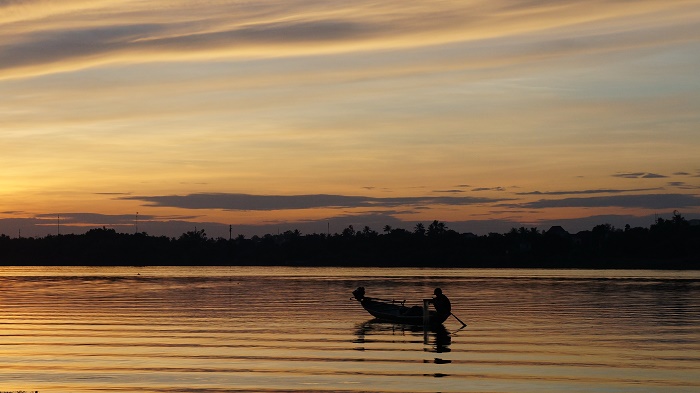 When I took photography as a hobby, Hương River became my muse. Many photos I have been photographing over the last 9 years are of the river. I find an endless inspiration from her, especially now that I can swim in her gentle flow as my mother did when she was a young girl and little cowherd.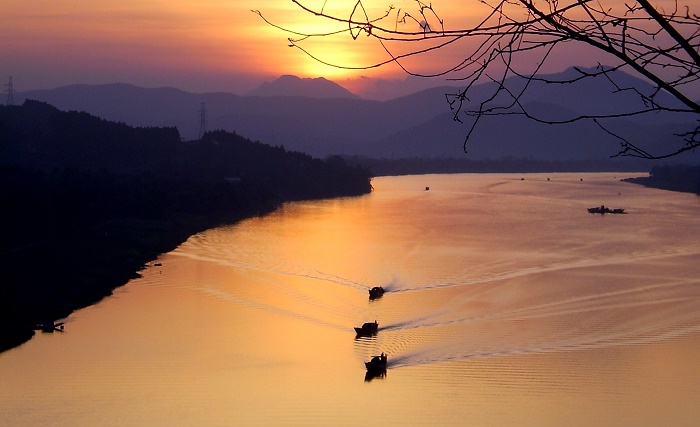 Some people, when they talk about their childhood, would confide that they miss the river they grew up with and show the pity that they now no longer swim in it. I never swam in Hương River when I was a little girl but I'm blessed I'm doing it now.